Last spring, I got way too ambitious, and built one 4'x10' and two 4'x4' garden beds. It was our first spring living somewhere with a yard (even though we were renting), and I got excited and wanted to plant everything I could think of. It ended up being too much to keep up with (especially for a first garden), and we didn't have great luck with it.
This year, I decided to scale it back and plant 10 or 12 things instead of 25+. Time slipped up on me, and I wasn't able to build a raised bed in the backyard like I wanted. There was a bare, un-used flower bed right by the front door, though!
It took quite a bit of digging to loosen, and I had to buy a spading fork to help break up the hard red clay. I mixed in a couple of bags of soil conditioner to help keep it from getting so compacted again, and used pine bark as a mulch.
I left a bit of a pathway in the middle, so my wife and I can reach all of the plants. I just need to spread some pebbles in the pathway and set up some stones on the edges to separate it better.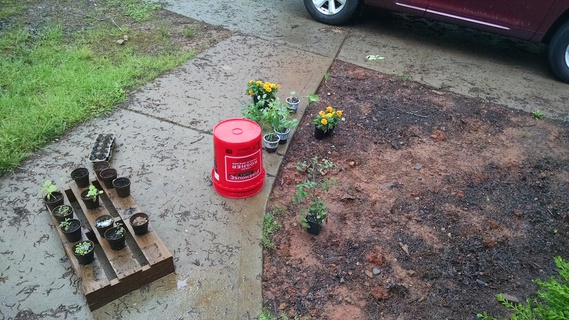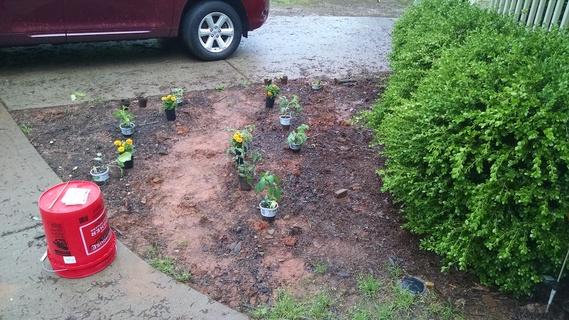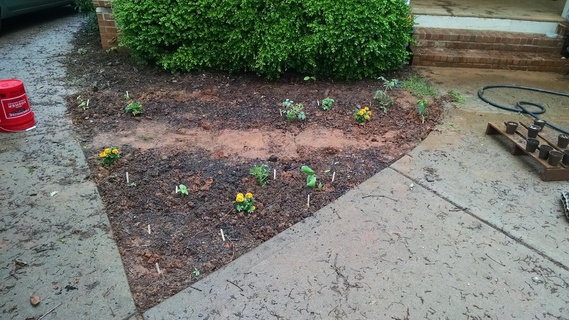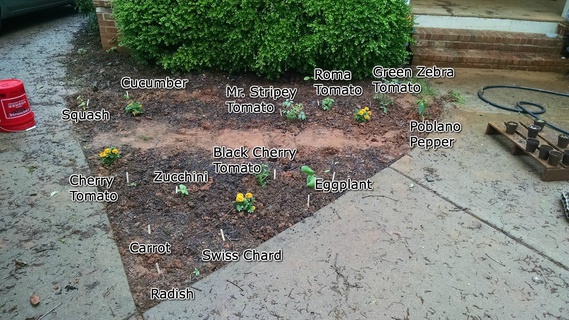 Edit - my seeds started sprouting!