Outdoor bonsai seed-starting containers
I'm about three years into my bonsai obsession, and I think it's time for a new challenge! I've decided to try start growing some trees from seed. Starting trees from seed is a pretty long-term investment, and I'm totally prepared for it to fail.
I've collected seeds from a trident maple and three different Japanese maples to try and sprout this spring. All of these seeds require a cold period (stratification) to germinate successfully, which means they need to be sown outside over the winter or chilled in the refrigerator. I'm going to sow the majority of these seeds outside, and start some in the refrigerator around the beginning of the year.
I've had a pretty bad time with squirrels digging in all sorts of bonsai and herb pots this year, and I'm sure they'd dig all of my seeds up if I just planted them in the ground. To get around this, I made some plastic grow trays, and fixed a wire screen on the top to keep the critters out!
This was a super low-cost and low-commitment project. If it fails miserably, I only spent $2 at Dollar Tree for the containers; everything else I already had on hand. Definitely worth the learning opportunity!
Materials required:
Small plastic storage container
Perlite
Potting soil or seed-starting mix
Wire mesh
Aluminum wire, twine, or string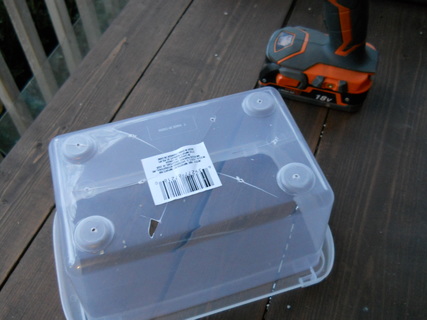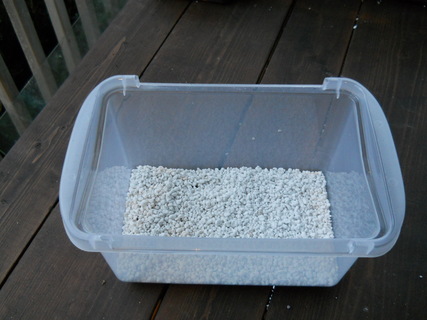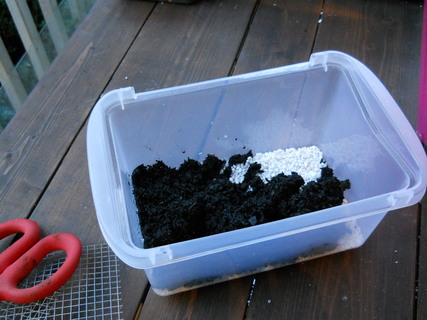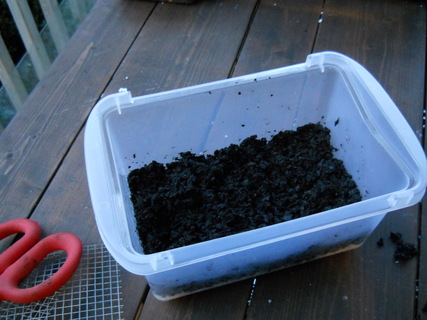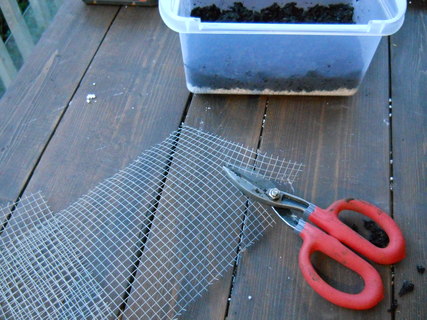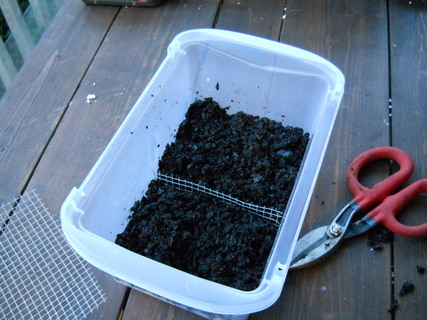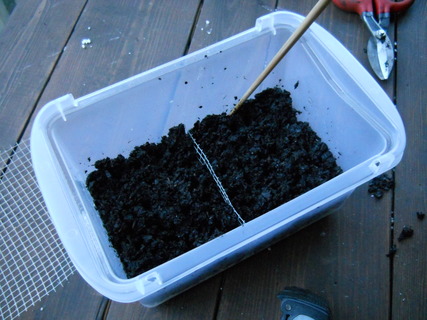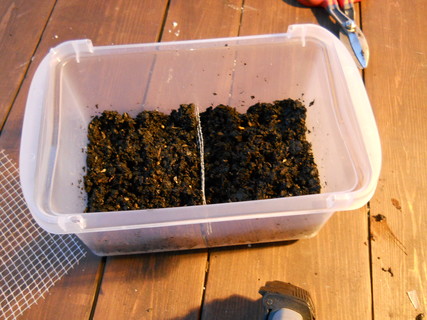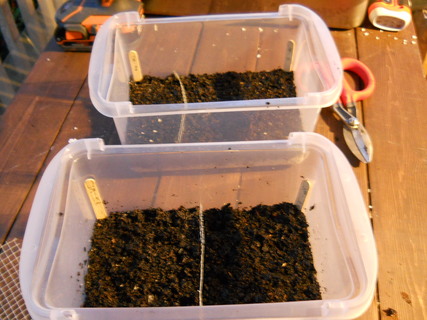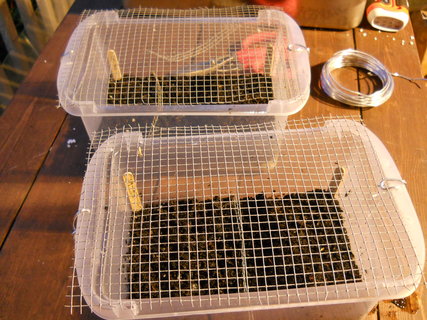 I watered the soil well, and put them under my gardening bench on the porch for now. When I move my bonsai from their shelves to the ground for the winter, I'll probably set these seed containers alongside them to fully expose the seeds to the winter elements.